First in Asia, ContiOcean has been awarded the AIP certificate of Lloyd's Register of Shipping Cyber security system solution

On December 11,2020, Dr. Xue Maogen, President of Greater China region of Lloyd's Register of shipping, visited the Shanghai headquarters of ContiOcean Group and awarded ContiOcean the first ship cyber security system solution (SCSS) AIP Certificate in Asia. Jacky Zhou, President of ContiOcean Group, Mingzhu Zhao, Managing Director and Jerry Chen,Technical Director of ContiOcean Group, jointly received Dr. Xue and his party, and expressed their gratitude to Lloyd's Register for their support and affirmation of ContiOcean Group. Both sides have conducted effective communication and discussion on the development and industry trend of SCSS.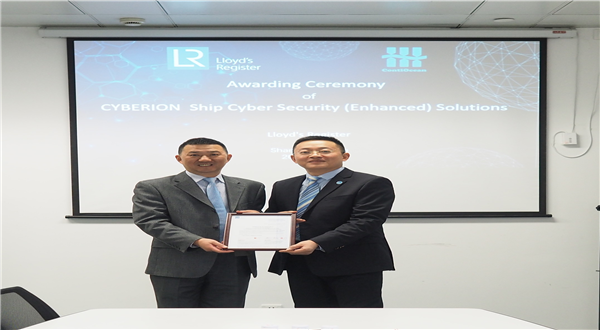 With the development of information technology, ship operation and management are gradually developing towards the direction of digital and cyber intelligent ship. The development of technology brings obvious benefits, and at the same time, it also brings cyber risk into the shipping industry. In recent years, there are more and more frequent cyber security incidents in the shipping industry. The ship operation risks caused by the cyber security incidents will bring immeasurable losses to the shipowners. In 2017,IMO adopted resolution msc.428 (98) on "maritime cyber risk management of safety management system", encouraging management companies to establish ship cyber risk management system and incorporate it into ship safety management system.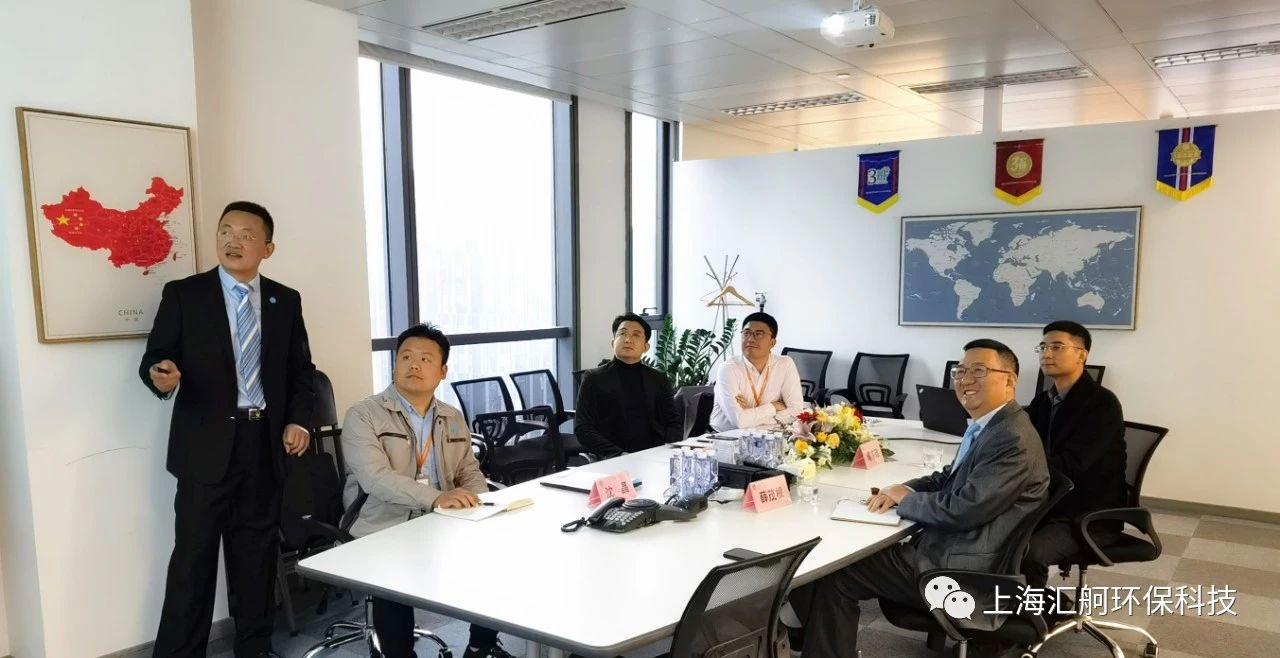 ContiOcean Group has always been committed to providing high-quality products and solutions for global shipping companies, shipyards and LNG customers. Based on the urgent need of ship cyber development for security, and the standards and specifications of major ship level societies on the cyber security of intelligent ships, ContiOcean Group started in 2018 to independently develop a complete set of solutions for ship cyber security, namely, Cyberion SCSS system, which mainly focuses on ship cyberasset management, cyber asset management and cyber security management System verification and authorization, system construction, risk management and system delivery are designed and applied. After a series of tests and improvements, the system fully meets the requirements of IMO, IACS, TMSA and class on ship cyber security, and is the first to pass the verification of Lloyd's register of shipping and obtain the AIP certificate.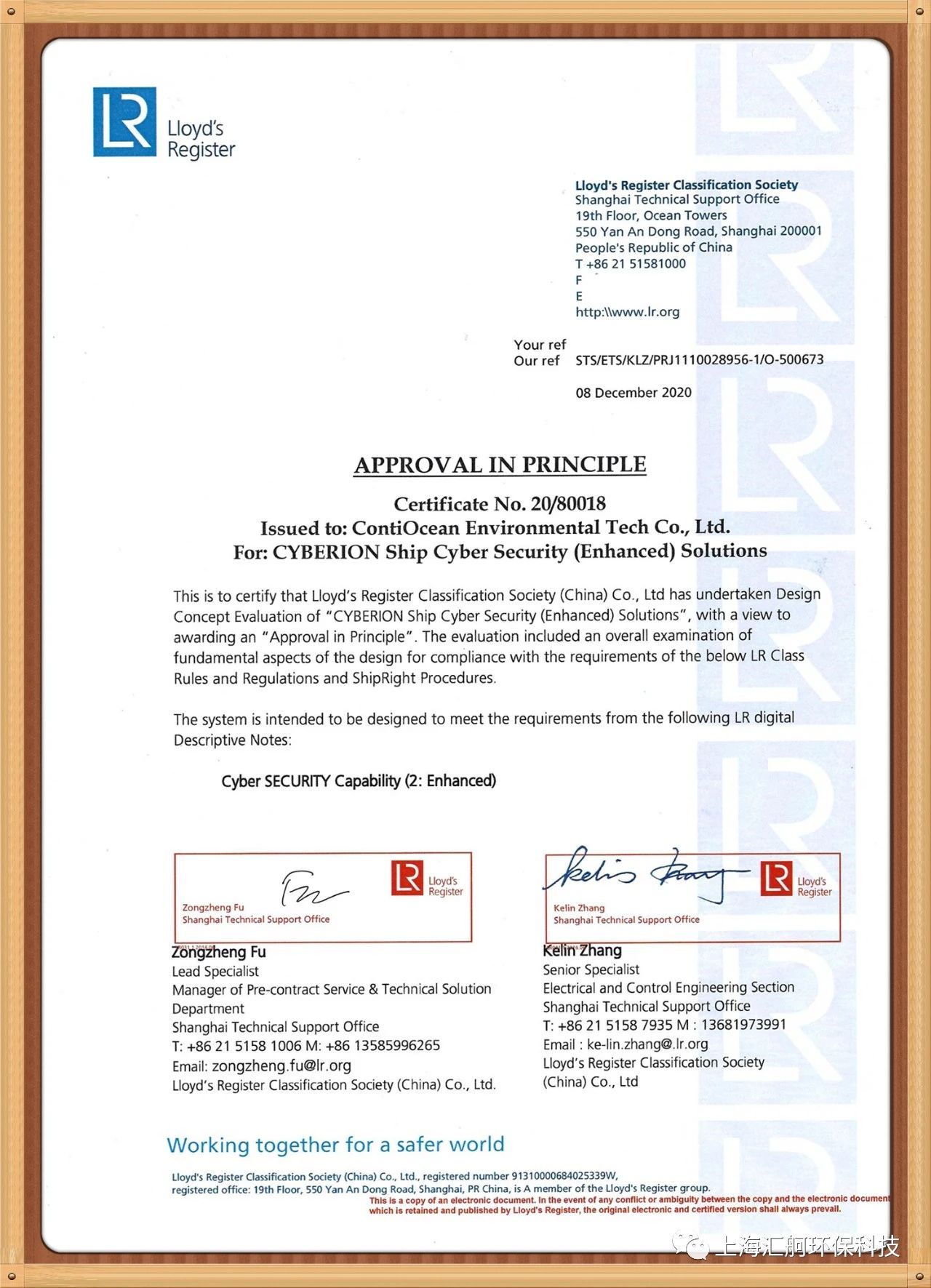 Background
Dr. Xue Maogen graduated from Shanghai Jiaotong University in 1986 with a bachelor's degree in ship and ocean engineering. He completed his master's degree and doctor's degree respectively in 1989 and 1993, and stayed in Shanghai Jiaotong University for a short time. In February 1995, Dr. Xue joined Lloyd's Register of shipping. In September 2013, Dr. Xue was promoted to President of ship business in Greater China. He was fully responsible for all ship business related matters in Greater China.
In 2020, Lloyd's Register of shipping (Lloyd's Register) announced that Dr. Xue Maogen has officially joined Lloyd's top leadership team in global shipping and offshore business. This is also the first time that Chinese have appeared in the world's highest decision-making level in shipping business since Lloyd's Register was founded in 1760. At the same time, Lloyd's Register of shipping Greater China has officially become one of Lloyd's seven major regions in the world and is directly responsible to the headquarters.
Dr. Xue Maogen, with his rich professional technology, management experience and rigorous style of handling affairs for more than 30 years, is not only respected and loved by the staff of all departments of the company, but also enjoys a high reputation in the industry.
E-mail:sales@contiocean.com.cn
technical@contiocean.com.cn

Web:www.contiocean.com.cn